Previous Showcase
Next Showcase
Back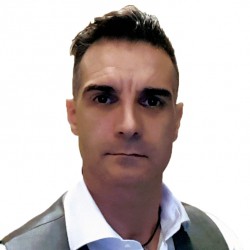 Massimiliano Zoccarato Graphic designer
Italy > Lombardia > Milano
Melzo
20060
---
Description
My name is Massimiliano Zoccarato, I am a Graphic / Art of Milan; I graduated from the European Institute of Design in 1991.

During my career I have had the opportunity to work for small structures and companies with an international scope, both as an internal collaborator and as a freelancer, my experience as a graphic designer has developed in various fields of graphic design and communication.

Over the years I have dealt with: advertising, below the line, above the line, brand, window display, graphics exhibitors and communication.
The works carried out were followed by the first contact with the customer for the final realization of the press or online submission.

Adaptation and flexibility are among the main characteristics on which I base my work.

Among the experiences gained there are those with:

At the company SCS Concpet.
Company with international structure and clientele, for which I dealt with the management of the website, creating and managing advertising projects.

At the company IVELA of Liscate (last occupation as an internal collaborator) with the role of Art Director in the marketing department. IVELA, a company founded in the 80s, Ivela spa produces and distributes professional and functional lighting fixtures worldwide. The company, in fact, is present with its products in almost all countries of the world and 75 percent of its turnover is generated by exports. Headquartered in Liscate, in the province of Milan, Ivela occupies a production area of over 20 thousand square meters.

At the company CICRESPI (as an internal collaborator) with the role of graphic designer.
Since 1910 Cicrespi has been designing, manufacturing, integrating and guaranteeing assistance for systems for identification, traceability and safety of products, processes and routes. With offices in Milan, Rome, Padua

At ABITARE OGGI IMMOBILIARE as a freelance art director. Structure for which I have dealt with not only all advertising but also marketing.
Real estate agency that has its origins in the early 70s. Structure that over the years has been responsible for the sale of large construction sites and negotiations for private accommodation.

Among the collaborations there was also that with the blog immobiliaristi.com, for which I wrote some articles have as their main topic communication and real estate advertising. Sector in which for many years I deal with advertising for small structures or construction companies.
Portfolio Skills
Advertising

Other

Brochures and Publications

Case History

Corporate Identity

Illustration

3D Images

Trademarks and Logos

Packaging

Web Design
Advertising
Other
Brochures and Publications
Case History
Corporate Identity
Illustration
3D Images
Trademarks and Logos
Packaging
Web Design
Address :
Italy > Lombardia > Milano Melzo 20060