Previous Showcase
Next Showcase
Back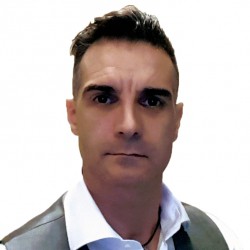 Massimiliano Zoccarato Graphic designer
Italy > Lombardia > Milano
Melzo
20060
---
Description
Art Director & Graphic designer / Motion Graphics
Over the years I have covered various tasks, from art director to advertising graphic designer, from creative to Freelance.
I am currently looking for a new work solution that allows me to fully exploit my expertise in the field and my creativity.

| WHAT CAN I DO / SKILLS |
Æ Logo design
Æ Brochure & Advertising design
Æ Website Design (Wordpress)
Æ Animation Design (Motion graphic)
Æ Coordinated image
Æ Advertising campaign
Æ Create Social Network Pages: LinkedIn, Facebook, Instagram, Pinterest
Æ Freehand drawing

| HOW I WORK |
Through the use of the most appropriate software for the type of project including:
Æ Adobe Photoshop
Æ Adobe Illustrator
Æ Adobe Indesign
Æ Adobe After effects
Æ Adobe Premiere
Æ Corel Draw
Æ Worpress
Æ Sketchup
Æ Microsoft Office (power point, word excel)

| WHY CHOOSE ME |
I love my job, I have always been passionate about graphics and advertising. Flexibility and adaptation to achieve goals have always been the characteristics that distinguish me.
Curious by nature, I am always interested in what can lead to new experiences.

| OTHER INTERESTS |
| Music | Sports | Cinema | TV series |

| ARE INTERESTED? |
Æ Do you want more information? Do you think it can help you?
Contact me, customize the message.
Portfolio Skills
Advertising

Other

Brochures and Publications

Case History

Corporate Identity

Illustration

3D Images

Trademarks and Logos

Packaging

Web Design
Advertising
Brochures and Publications
Case History
Corporate Identity
Illustration
Trademarks and Logos
Packaging
Web Design
3D Images
Other
Address :
Italy > Lombardia > Milano Melzo 20060